My local club was one of the lucky recipients of the "Your Club, Your Story" promotion, and while some of my clubmates have been making terrific and bad-ass progress, I've been going pretty slow.
(I go by the nom du guerre "General Sloth" for a reason!)
But progress has been made! I posted an unboxing vid, then did some serious mathhammer, er, mathguard, but then got stuck. The Trident Realm colors were very, very foreign from the humans or furry monsters I normally paint, and got super intimidated.
So I procrastinated with a new Centaur for Vanguard: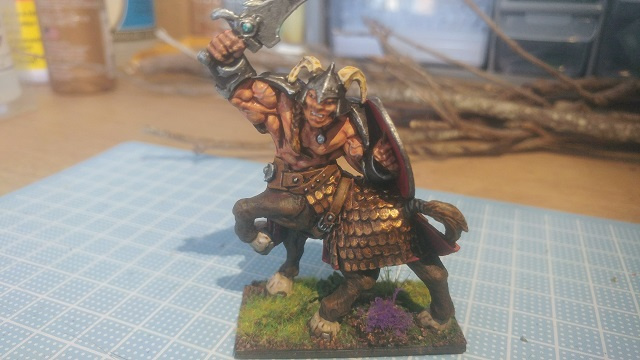 Finally, finally! In my latest update ("I Pity the Thuul") got past my painter's block with a series of skin and armor tests, took a big step back with a @%#-up of the Riverguard, and a small step forward with some Thuul skin tones I like: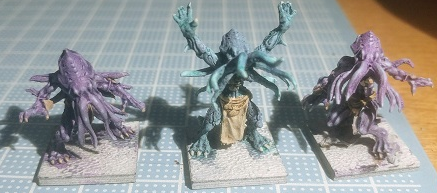 More to come, but I'm off to run Vanguard demos at our FLGS!