Thanks! I may some day go back and reprint them at about 70% scale, but I am quite happy with the splice job I managed on the trees.
A good day of boring work yesterday!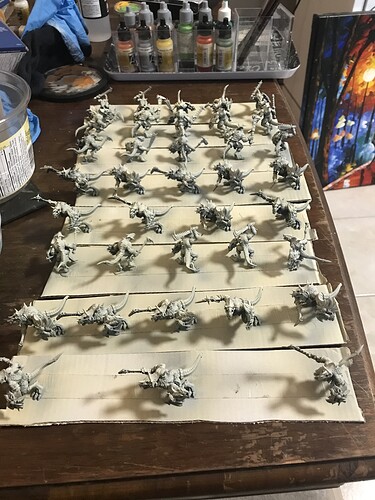 35 infantry undercoated. Gotta rip through them as quick as I can, only three weeks left!!