That is a lot of metal.
Definitely De 6+.
Hello!
Here is the link to the most recent update of #MonsterMarch6 painting challenge! Check up the last week contributions and the progress the participants have made so far!
So I've actually also signed up for another March painting comp so I need to get moving on this thing! Kept having issues with holding the howdah to paint it as it's not really got an underside conducive to a temp painting handle. So finally got the body of the rhino to a decent enough state to glue the howdah on. Once the glue dries in 12+ hours hopefully it'll hold on well enough to paint from there!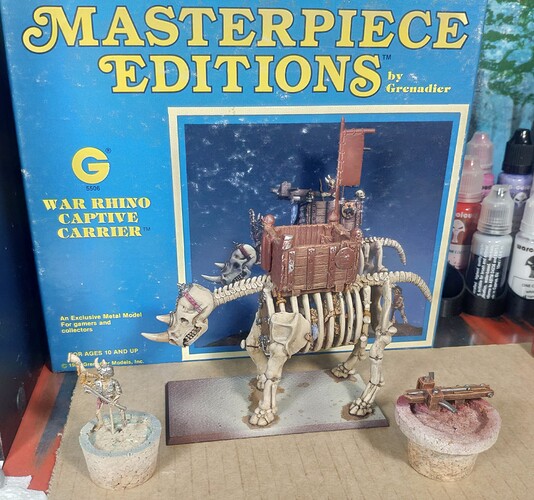 There's a couple of small pins drilled in to help hold it, but they're just shallow paper clip bits. The only real spots to drill were along the seams where I'd glued the two halves of the rhino and the two halves of the howdah. I was worried if I went too deep, or tried some bigger holes for brass rod, one or the other might crack open!

Slightly more monstrous this time, an Examplar Redeemer on 'winged unicorn'. I didn't officially enter her for the competition, and I don't have any WIP shots, but she exists nonetheless!

Love it.
Metal Bear Solid.
My retired father decided to try his hand at painting in retirement. He's, uh, not bad.

A regiment of cavalry for the Green Lady army he's starting to build.
Whoot? That's his first try??



That's bloody phenomenal!
Put 10 pence in the swear jar.
Just messing around.
It's Drakon time again! (finally!) Figured no better time than Monster March to finally finally continue bringing the Horde closer to Full Model Count: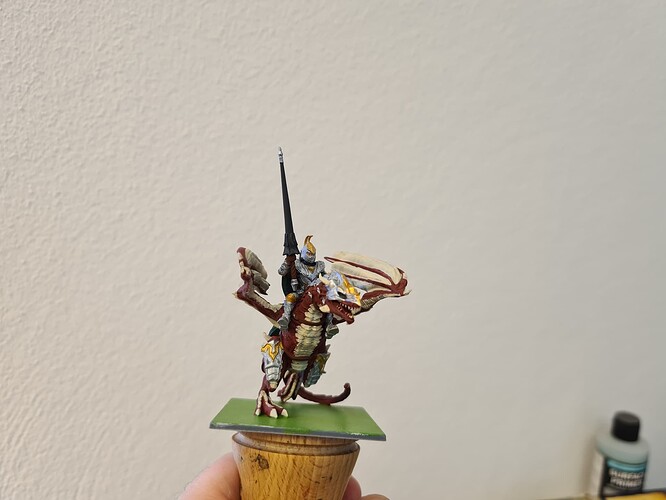 Only basic colors so far, washing, dry-brushing and blending still on the to do list.

#notmonstersbutstillMarch
Working on Sylvan Kin formation (nearly done!)
Ar'iana and a regiment of Forest Guard (who still need some flocking)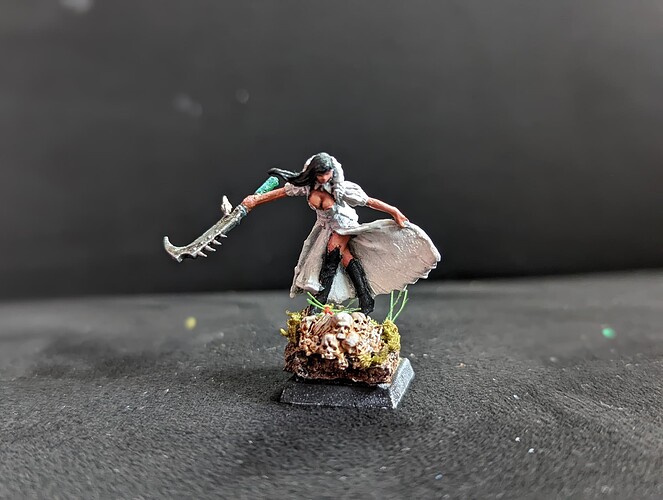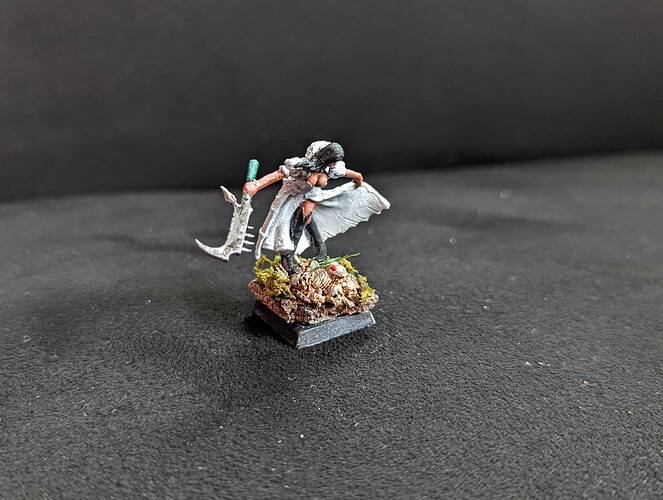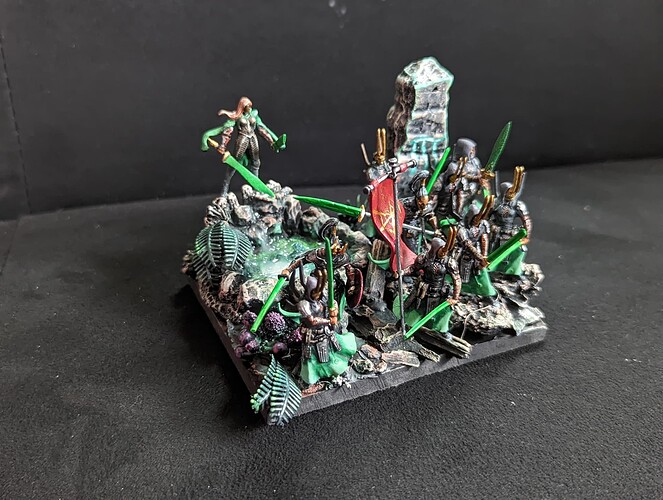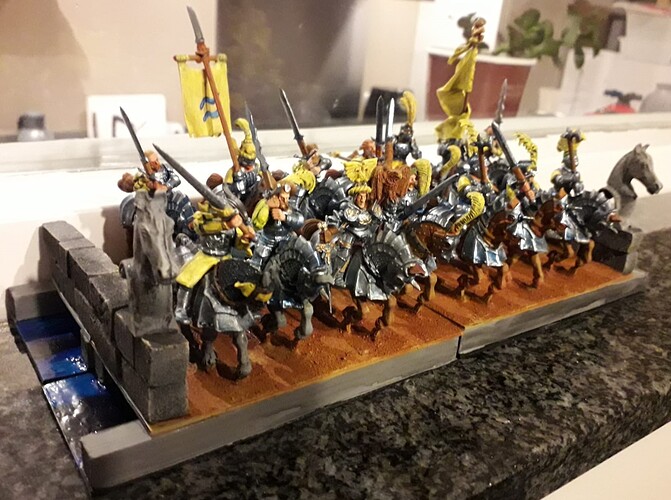 I finished my Monster March pledge: a horde of knights!
More pictures on my blog: https://kingsofwarvince.business.blog/2022/03/22/monster-march-4-finished/
Monster complete!
To my standard anyway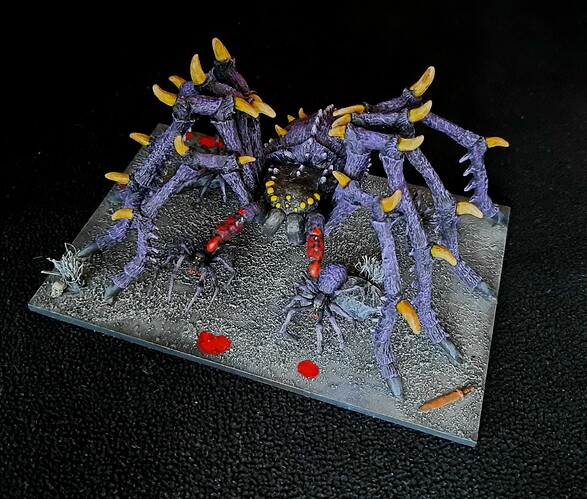 I've got some 15mm medieval stuff to get back to (so close to getting my Medieval Germans done), so no stretch goals I'm afraid
Not sure how much of the next random find I'll get done by the end of March, but you never know!
Dragon for the Basilea/Brothermark chunk