Greetings all,
I'm Logging my progress in this thread, exploring a contrast paint approach to the Nightstalkers faction. The only standard paints used will be matte black + metallic for weapons, armor bits, etc.
And there won't be much of those on these nightmarish creatures!
This is a brand new project, and up first is a trio of Butchers.
Here is an example of a typical unit based with ballast / rocks and sprayed with a coat of Grey Seer primer.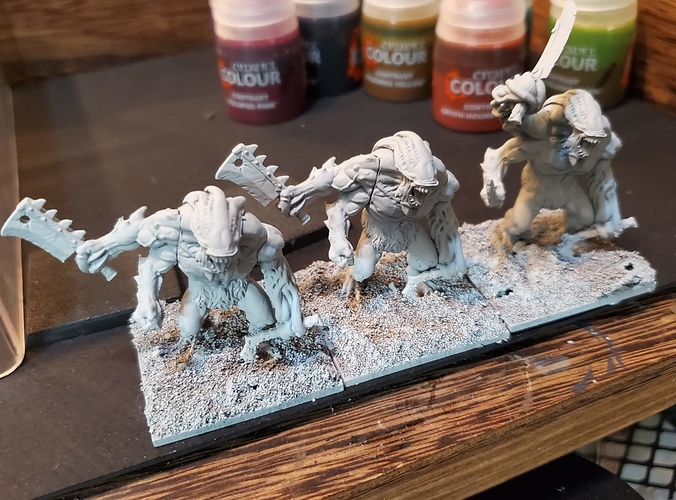 As developments continue I will specifically address the performance and results of the Contrast range on these minis.
Thanks for your interest!