"We're off ta see da Wiz…" sang the Goblin rabble as they marched down the potholed yellowed brick road, passing the shrine and carrying on towards the Wiz's shack. But "Wait! Wot is dat dead elf doin' 'ere?".

There are some ropey army pics elsewhere in the showcase - that pic (and this one of some drakons) were taken by a mate who i) knows what he is doing ii) doesn't have a really sh*te mobile camera!
very nice work, and great pic too. i struggle with good pictures too
Yeah, its almost another part of the hobby on it's own!
I aim for vaguely focused and with OK colour - normally when sunny as natural light seems better/suits my paint style.
A lot of the stuff I paint is quite neutral/drab scheme wise - so people often comment that they look better in RL than in pics (well, the ones I take anyway!)
I ran out of Goblin rabble, (only 25 on the bases, so need at least 5 more but have 40 on the way…touch wood) and will have to wait for the second batch to arrive before I can technically finish the full horde but it's close enough for now. My Yellowed BrickRoad Diarama base.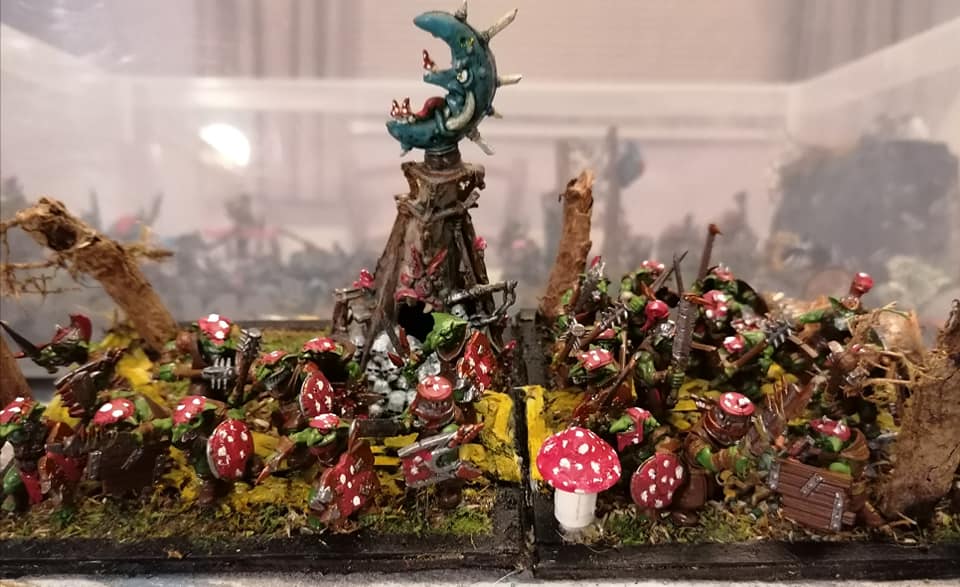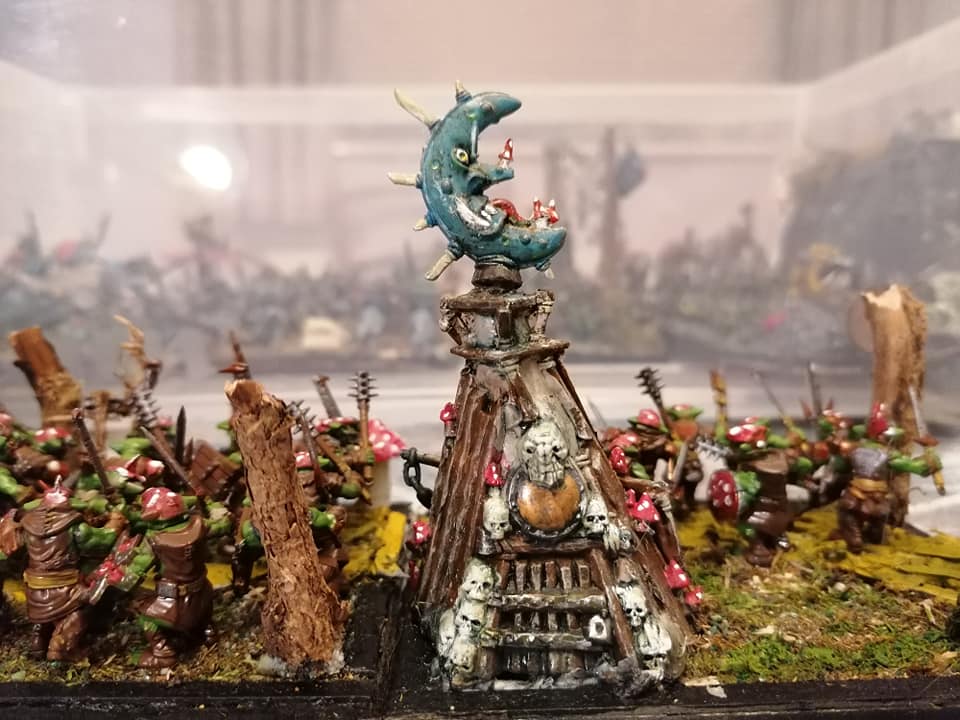 My Dwarf Lord (MOMMiniatures) is done. Usually I don't paint blood but in this case I had to make an exception

Finally finished my Wiltfather!
Love it! I have that model but have been super intimidated by it.
I felt the same. I have painted a few heavy warbeasts from Hordes but this was the biggest model that I have done. It was hard to know when it was finished. I kind of had to just say "I'm done" and putting the moss on just said "no more painting".
Beautiful paint job on an amazing miniature.
I'm building an elf force at the moment. Where do I get that Tree Lord?
Thank you very much! I got it from one of my local shops. It's a D&D Nolzur's Marvelous Minis line.
https://www.miniaturemarket.com/wzk73532.html
Its base is technically too big for a 50mm but I don't play competitively so it's not a big deal.
Thanks a lot for your continuous contributions! We are now going into November. I hope to finish that regiment of Stormwind cavalry before the end of the year

Cheers!