A furore Normannorum libera nos, Domine,
"From the fury of the Northmen deliver us, O Lord."
a medieval prayer (attributed)
I've just started to paint my army, and i'm still a few miniatures short of phase one of building it, so this is going to be more of a project log than a army display. i've always been a fan of the Vikings, so when it came to deciding what army to collect for Kings of War, the choice was fairly simple for me. as a bonus, i've designed this to double as a KoW historical army as well. Phase one is Vikings, so a lot of infantry.
Phase one is 2 regiments of Spearmen, 2 regiments of warriors with hand weapons, 2 regiments of archers, 4 regiments of warriors with daneaxes, and several characters… general, hero, banner bearer, musician. not enough for a tourney level army but a good start. currently i'm short the models for one regiment of daneaxe-men and the archers.
a few sample pics from when i was verifying model count for the bases to ensure it isn't too crowded (i'm using slightly above Minimum model count.), and then the first four models to get painted…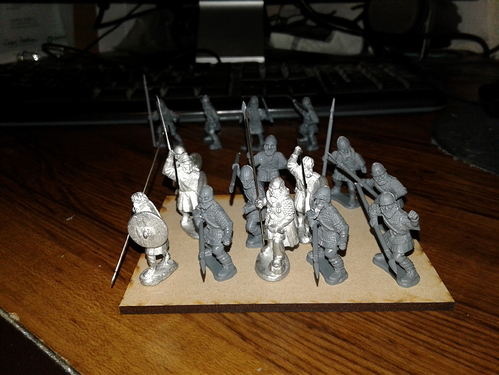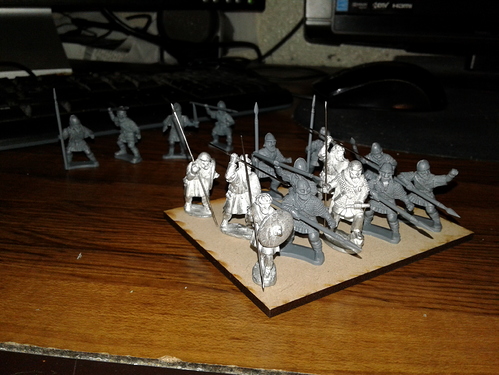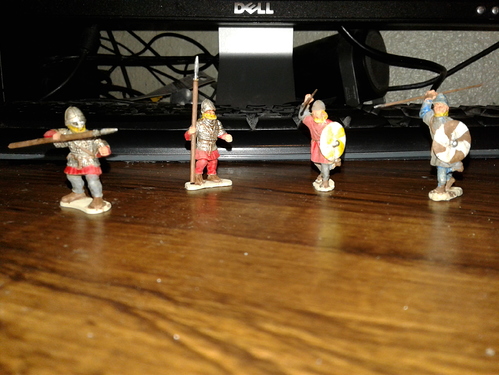 Phase two of the army build will focus on expanding into some cavalry and other options… Phase one allows me to build a 1500pt historical army for vikings. Phase Two will switch to a faction that would look good alongside vikings but can also be run as a separate historical army on its own (allowing me to run game if i want to), Dark Age Scots/Picts. which will be Cavalry, Levy, and Archers, as well as a few more characters.
if/when finish both of those i'll either do a Phase 3 (i've been eyeing some Arthurian Romano British for heavier infantry and cavalry) or branch off into a pure fantasy army.