Hey guys,
Hope this is allowed/in the right place, I was having trouble finding the new basing names etc so I made a table with the basing for the standard inch scale, a conversion to cm scale (using 1/2.5) and PMC and figured I would share it here as well.

---
Here is also a table for converting to a smaller scale (circa 10~15mm), in which the speed is measured by cm instead of inch (for simplicity everything is divided by 2.5 instead of 2.54). I included it because I saw some old posts around the web for this scale for second edition, and I use it for testing out units before purchasing. This is -not- an official scale.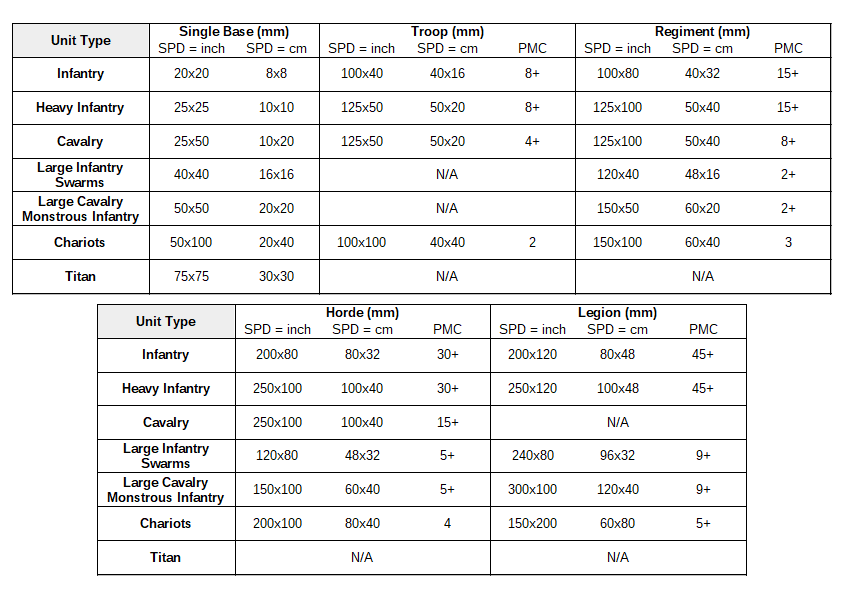 Thanks to FredOslow, AlQuds and MithralCoyote for the feedback!
Cheers,
Fang