I have started through my Basilean ships now, and am adding in crew using what I learned from the first passes on the Orc fleet…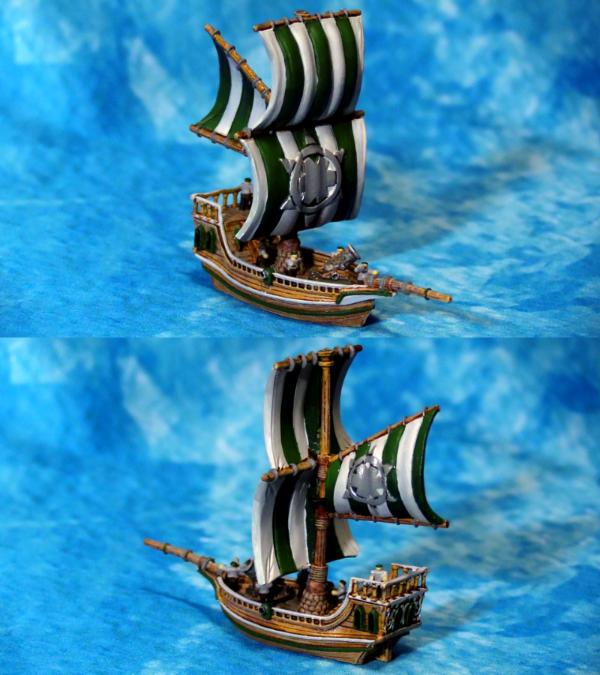 …the poses on the Gunbrig are all reused from my Orcs, but I did narrow their widths down to have a little more contrast between those races. They do not stand out as much as the Orc crew did, but I did want their colors to be more muted, and keep the striped sails as the focus on this group. Also, I did not glue the mortar in place, but set a magnet into its mount so it can be freely rotated to face its target.
Again, the raising the masts to allow space on the deck caused no end of troubles since I lost the connection points along the railings of the ship, but I did run wire through the cross sail and secured it with green stuff to firm up that contact.