You're invited to our little club's annual tradition: The Xmas Charity Tournament!
This year we're playing Armada. Evil magicks sent Santa's sled tumbling from the sky, scattering his presents into the seas of Pannithor. There's a mad scramble to rescue Santa and recover all his presents!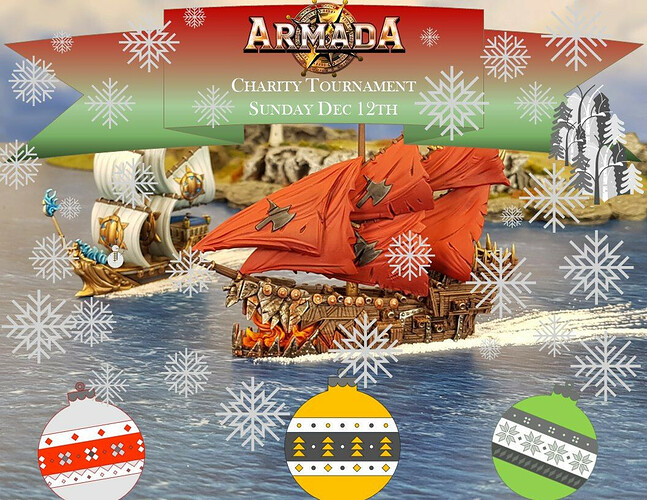 Sunday Dec 12th
Entry Fee: $20
Rerolls: $1 per roll, max 1 per activation
ALL PROCEEDS DONATED TO A CHARITY OF THE WINNER'S CHOICE!
And to further sweeten the pot, I set aside 10% of my own hobby spending over the course of the year for this tournament, so there's already $150 ready for charity. (Oof! Really? I spent $1500 this year on hobbies? Ouch!)
Mantic ships are truly lovely, but any naval vessels tacked onto Armada-sized bases are welcome.
Message me for details or join us over in the Bay Area Kings of War group.