Hi everyone,
Me and my brother just started playing Kings of War (he's playing Basileans) and yesterday we had our first two games. We were playing 750 pts.
The first game went okayish, we did some mistakes but the end result was a close victory for him. The second one was well pretty much curbstomping from his side because he swapped a High Paladin and Dictator with an Ur'Elohi and that unit decimated everything. He plans to make an all angel army which would be really difficult to deal with.
We are planning to do a campaign in which territories must be conquered and we have a whole map designed with territories. Each of them will have a sort of a game with 500, 750 and 1000 points.
So these are my following lists at the moment with which I have models to play with:
500:

750: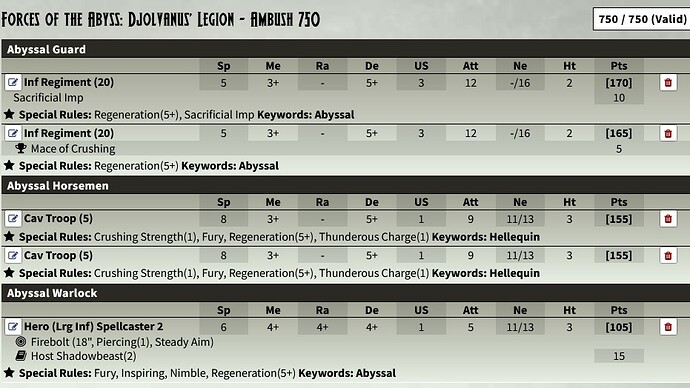 1000: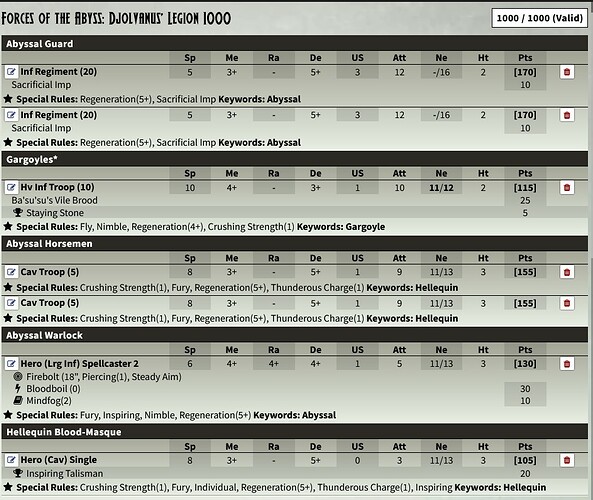 So, are these good setups? Should I make some modifications/changes/add/remove things? I have the following tray sizes in case other units can be added/removed:
2 100x80mm
3 125x50mm
1 40x40mm
1 25x50mm
Cheers and thanks!