Here is my 1st list with Nightstalkers under 3rd ed.
Only had 2 games of KoW so far in 2021 due to covid restrictions.
Both used this list
G1 I tabled a Nature tree heavy list (Wiltfather, Treeherder and lots of Shamblers) it's a list a struggled against many times with my Northern Alliance but dicegods really smiled on me this time I guess.
G2 I narrowly lost Invade 10-11 Vs EoD I was winning 13-11 end of turn 6 but alas T7 I lost a reaper reg and the game.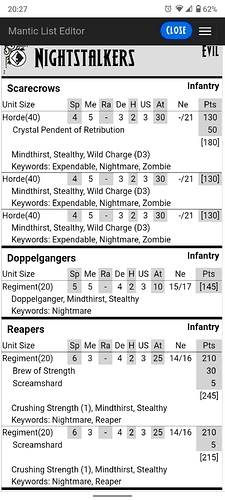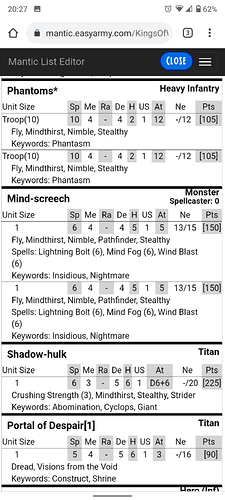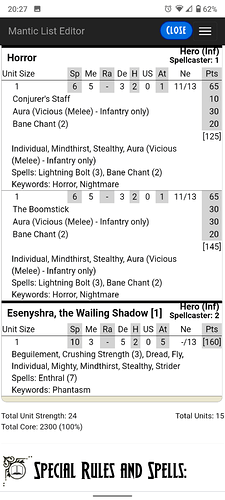 So I'm reasonably happy with the list so far but if anyone has any insights or ideas I'd be happy to hear them
List description.
Doppelgangers and Pendant Scarecrows are good board control, peoples will not want there best hammers to face these units.
Mindscreeches and Horrors can chuck out 21 Lightning bolts
Phantoms and scarecrows are chaff/blockers
Reapers and Doppelgangers with the horror Vicious aura win combats (bane chant too)
Portal and Hulk can take a punch and the Hulk can punch back too
Eneshyra is a cruise missile of cs3 and dread. She gets to where she can create the most havoc