As I don't want to start new hobby projects until 3rd edition drops, I figured I'd add at least one unlocker to my goblin detachment. To this end, I built the goblin boarding crew: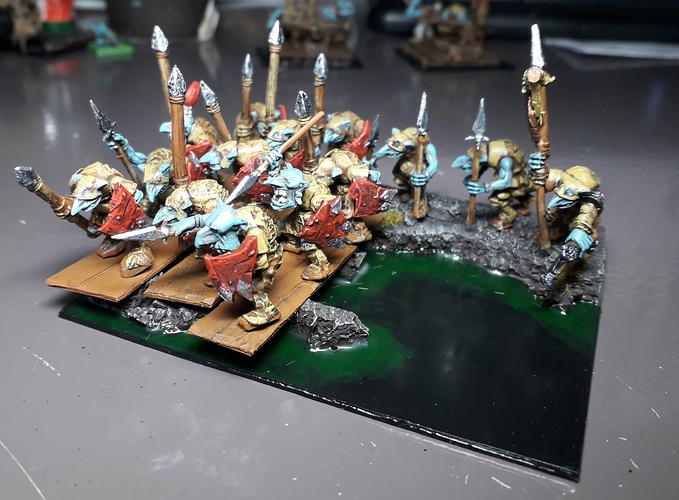 The Gobz drop a few wooden planks to charge over the swamp unto another island or into a boat!
I really love the crowded congestion on the planks, as this shows the goblin "strength in numbers" well without needing 25+ minis on a regiment base. I'd say a good addition to my swampy goblin project.
More info on my blog: