@Smoodo Ironically, i'd been looking at a magic cauldron option for my new Herd army, only the other day… nice work

well, there you go. The perfect cauldron for everybody. It is from Titan-forge and I really like the cast. No bubbles etc
i'll keep that in mind, thanks, when i get around to buying my druids etc.
Well it's been some time! I finished my second 'mincer' and used Mantic's Gigas for it. I think it fits quite well, what do you think?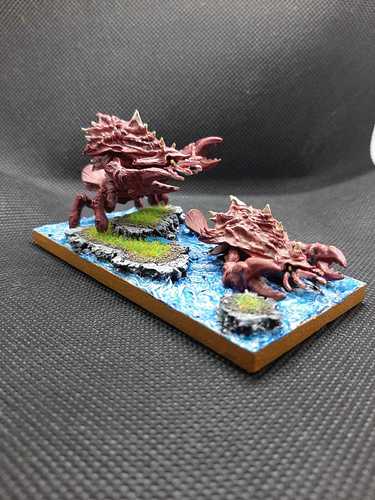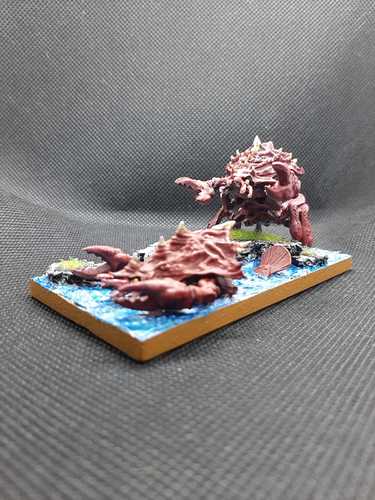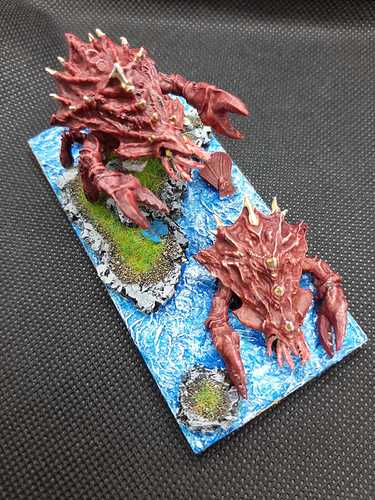 Suitably 'mincer-y', definitely
Great work
Oh boy, I have to keep up with pictures of the finished units here.
I finished the second horde of Rabble
I also painted up an old BSB aka Spider Rider standard bearer
AAAAAND I also finished the third horde of Rabble

Nice! the boat and the raft, and the linking chains are sweet additions too
Thank you! The boat is not as impressive as yours but my first one