Hello all! Here is where I will be sharing photos of my abyssal dwarf army in full! I am currently in the process of retouching all the paint jobs on the entire force since they're the first army I collected when i got back into the hobby in 2013 with KoW first edition (I had always wanted a chaos dwarf army).
First two models I have completed are my halfbreed champion Bhurak! (he is a twin with hes evil brother Bhrodil who is coming up eventually)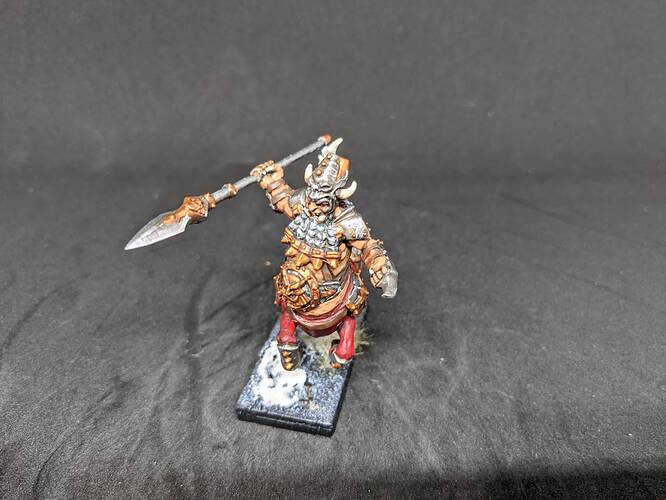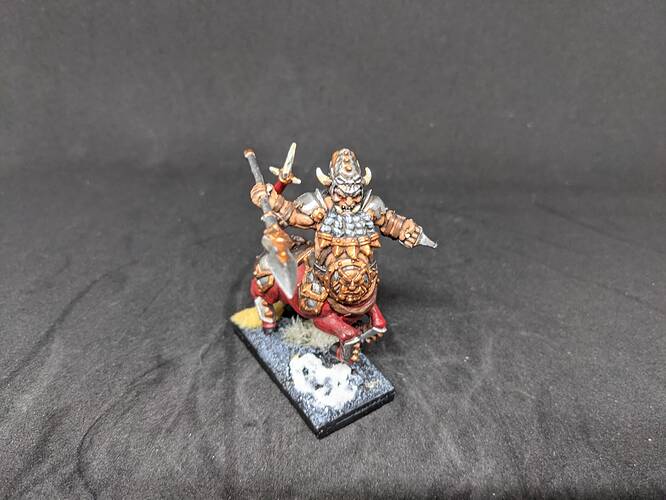 the second one is my favourite greater obsidian golem model! This guy is a mix of a model from HQResin on the hexy store for his body and the mantic greater obsidian golem head!