So as background I absolutely adore Westfalia's Halfmen and those combined with my old Dogs of War make the League probably my favourite army to build for Kings. So I didn't want to use demigryphs for Honour Guard, they don't fit the aesthetic I'm going for and then last year Tim Djr on the fanatics page showed off a set of beautiful conversions of halflings on rabbits.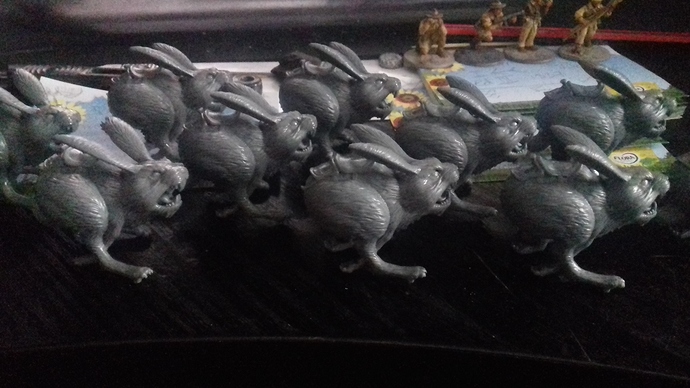 Unfortunately they are sold only at easter by Wyrd. Fast forward about 8-10 months and the easter sale rocked around… here is my altogether too expensive conversion for my honour guard.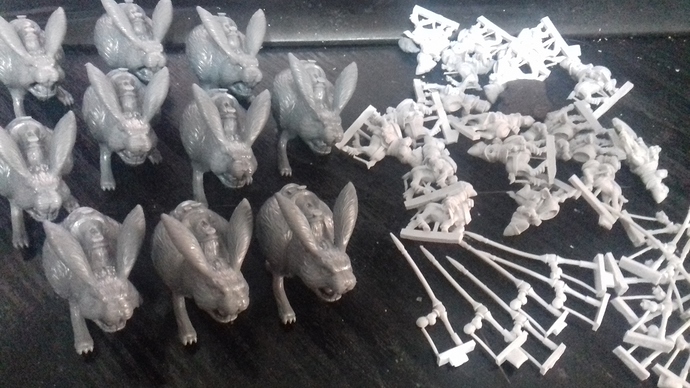 So bunnies built and goat cav cleaned up and ready for the removal of the ruminant betwixt their legs.