This will be my blog as I work on my new army. It Will be an Order of the Brothermark army with Knights Templar theme.
I ordered a bunch of the great looking models from fireforge games. After having been in corona-quarantine for a week the models are now traveling from Italy to Norway. While waiting I decided to atempt my first flag to be flying above the army.
I found a nice painting depicting Agnus Dei online, and did a drawing of ut with some tweaks on the framing and placing it in a flag.
Here is the freehand drawing: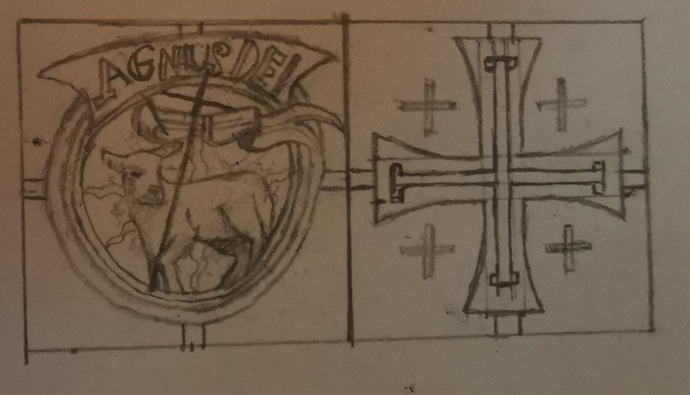 And Here is the final painting:

Looking forward to start on the models!