So it is finally complete and I made some more pictures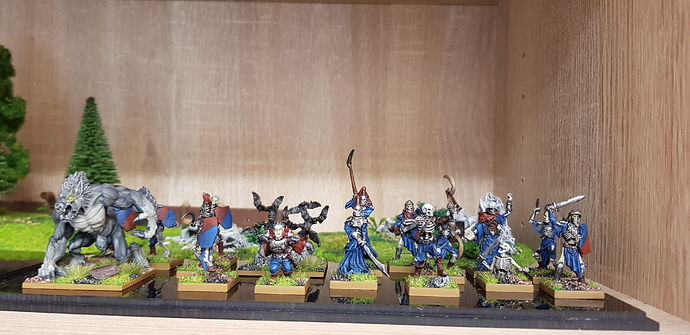 Close Ups: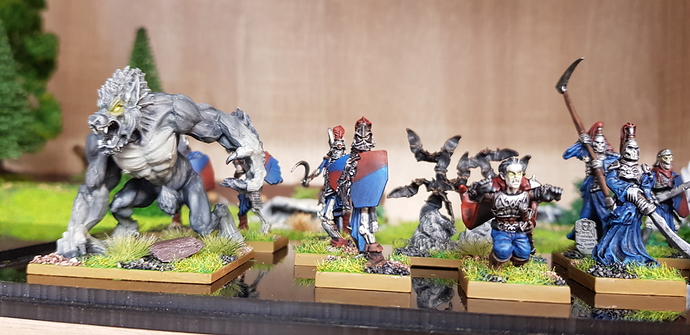 List as Follows:
Warriors and Grunts:
2x Skeleton (12pts.)
2x Revenants (20pts.)
1x Skeleton Archer (8 pts.)
1x Vampire Bat Swarm (10 pts.)
Command:
1x Vampire Halfling (44 pts.)
1x Necromancer (39 pts.)
Support:
2x Wraith (32 pts.)
Large:
1x Werewolf (33 pts.)
Makes a total of 198 pts. which leaves 2 pts. for equipment/items and also leaves 6 extra skeleton models for the Necromancer to summon during the game.
Looking forward to having those models on the table together with my Elves next time a friend comes over.

Any thoughts?