I finished painting the goreblight! Next week he'll be based.
More pictures (far more!) to be found on my blog:

Finished these tonight, a fancy Regiment of Elohi.
You guys are putting me to shame! Finally got stuck in a bit tonight now that we are on spring break and I'm done report cards.

Trying to go as close to this as possible. Not sure what to do with the wing flaps though.
Looking good. Maybe do the wings the same colour/style as the underbelly?
Yeah I think you're right there.
Winged Beast of Nature for my Mythological'De Danann'Herd army: A LOTR Giant Eagle convertion into a Giant Raven. The riskiest part was resculpting the beak to the correct shape. Base colours are now done, dark blues, slate blue and black, with a dark green and then a purple wash to give the feathers a dynamic spectrum of colour. I then highlight in slate blue and dry brush in black once it dried. A bit more dry brushing with grey on the feathers and then white around the head and claws to lighten them up and bring out the details

it still looks black from a distance, but has a splash of colour when tilted to the light and looking up close. Capturing the feather shimmer and the wrinkled, cracked effect of the Raven's feet and grainy texture on the beak was challenging.
cool wraiths. they remind me of a bunch of dodgy gueezers you'd bump into in a dark alley trying to sell you puppies or used cars with only one lady owner.
Finished the revenants. Going to do a couple of cavalry units in the same style, using more gripping beast models (the goth elite horsemen)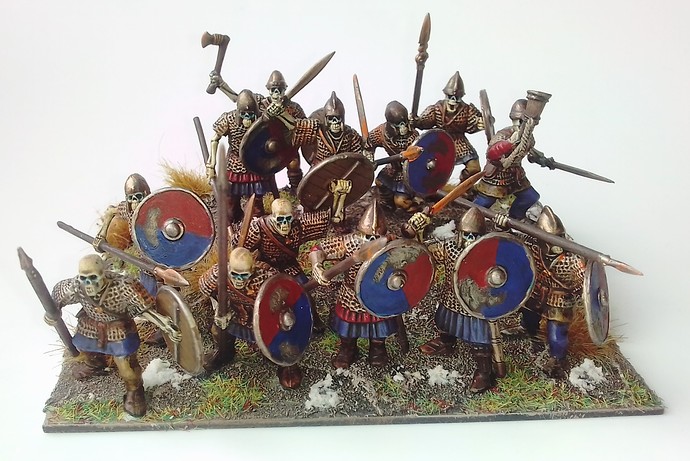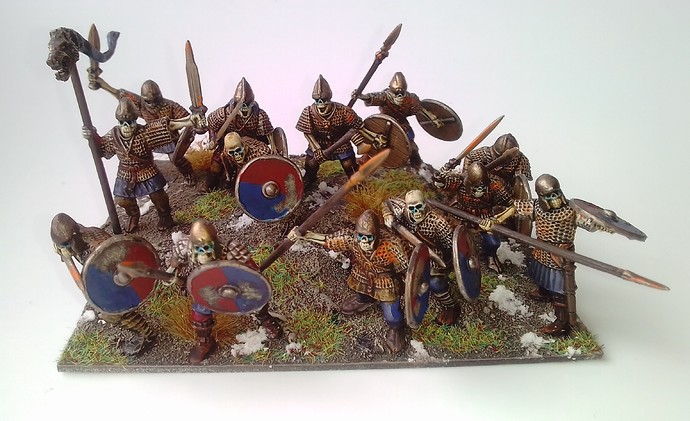 Interesting, so the Mantic Wraiths can look pretty! Thanks for showing that!
Baldur hated being the youngest. He got all the poxy jobs. "Clean the latrines Baldur," "Fetch us some water, youngster." "Guard the pastures at the rear of the army." …He wanted to be up in the vanguard were all the action would be! He was bored senseless standing guard here… and the midgies were eating the head off him too.
He heard a crack of a twig behind him…ignored it. Those cows could be noisy beggars."
…The dagger was swift… and deadly.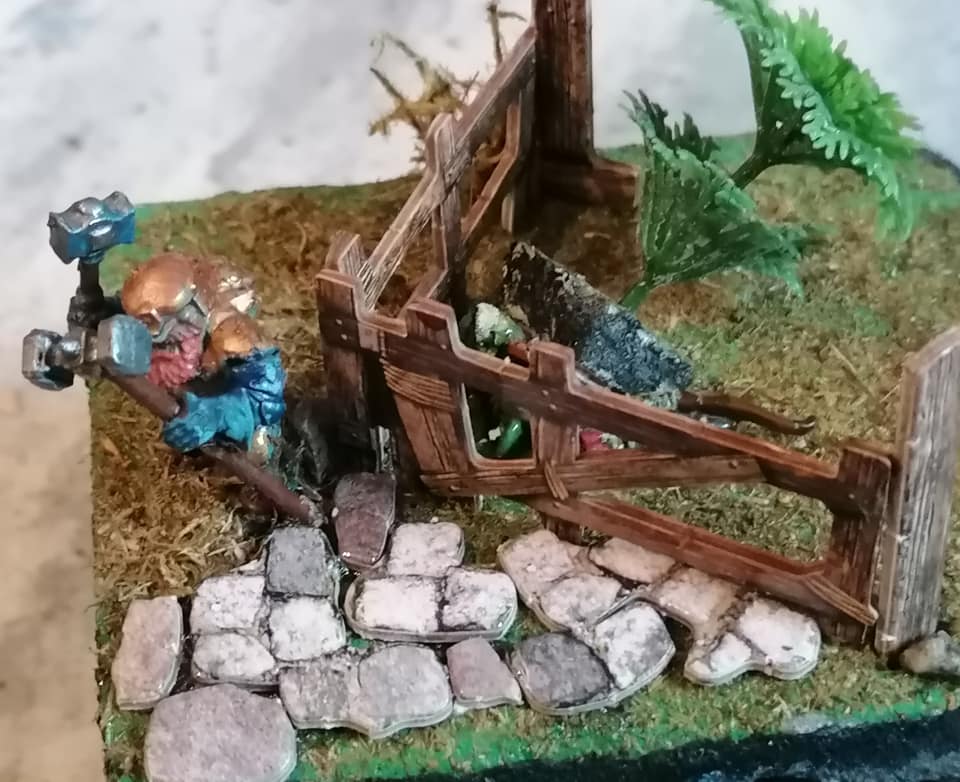 Thanks! The models are showing their age. If and when Mantic come around to updating them I bet they'll look great.
Having said that, seeing how easy these are to paint I am tempted to pick up another 20 or more.
That vibrant green makes my heart happy. Best colour ever.