Nah some of my models should've remained gray my artwork on them is baaad and would get me shunned quicker than an amish tiktoker, but most of my work is a passable standard i suppose, i'll put some pics up when i muster the courage.
My monster March entry is ready to paint. 2nd Treeherder for my army.

Attached an extra branch with a bird to differentiate it from the first one, in case they get different magic items. So yup "Der hat einen Vogel" …sadly that doesn't translate into English all that well. It's something you would say when someone cuts you off in traffic, like "what an idiot!"

(And if my opponents exclaim exactly that, when he crashes into some units unprotected flank then I'll proclaim success

… in that sense, he's perfect to get the nimble item or the +1 speed item for first round charges


)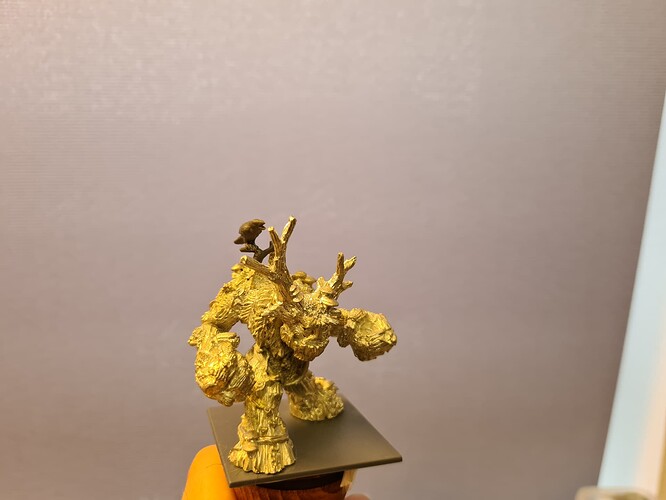 In any case, he makes a good partner for the Treeherder I painted just a couple of weeks ago. And I might even use the (a bit larger) Otherworld Treant I painted last year to have a Treeherder triple with a Wiltfather, if I ever run the army as Sylvan kin.
P.S.: I also took another look at the Mantic Treeherder and assembled one too, but that guy is so huge, he barely fits on my display board (and barely fits on his 50mm base!, he's really too large for 50mm imho) and I'm still a bit wary about transport to tournaments. I'll paint him eventually for sure though. But for now I'm happy with the 3 non Mantic monsters/titans for ease of transport and I really like the look of the reaper Tree Herder/Spirit of the Forest and Pathfinder Red Dragon.
It's time to begin #MonsterMarch6 ! There is always time to join. Meet the first participants who have already joined the painting challenge this year!
Some Footguard done.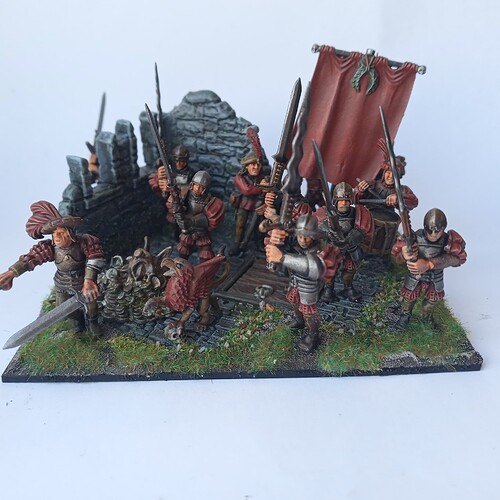 @Swordmaster - cheers for the comments/write-up in your blog post. Here's a size comparison shot, plus with the rest of the giants.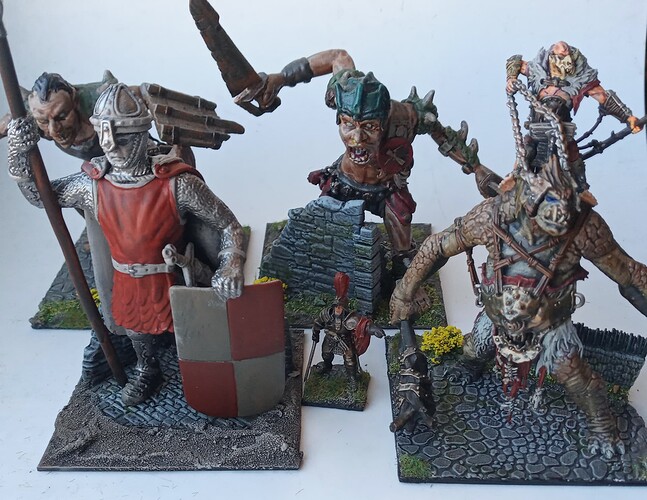 Awesome! Thanks! I am going to save the photos for the next update

I love seeing everyone's work on here and recently decided to start a new army. I went with Varangur as I think they're a fair bit different to the Nightstalkers I already have. Got the first units done this month, two regiments of Mounted Sons

Working on some horse raiders next
Kernow the Mantic points dwarf! He's a better model than the website might have you believe!
I started work on my Monster March entry! (Also posted about it on my offsite blog)
Surprised me by not being too bad to put together!
I have assembled my Monster March entry;
to count as a horde of fiends becaue it fits so nicely on a large cavalry horde base.
Legs were boiled, rocks were arranged and mould lines were hunted!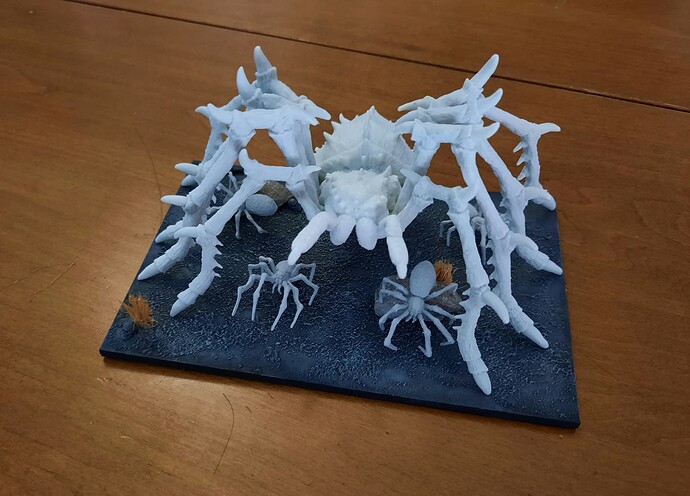 I'll throw my little hat into the ring this month for monster march i suppose, I got my bone giant i put up in my own showcase last month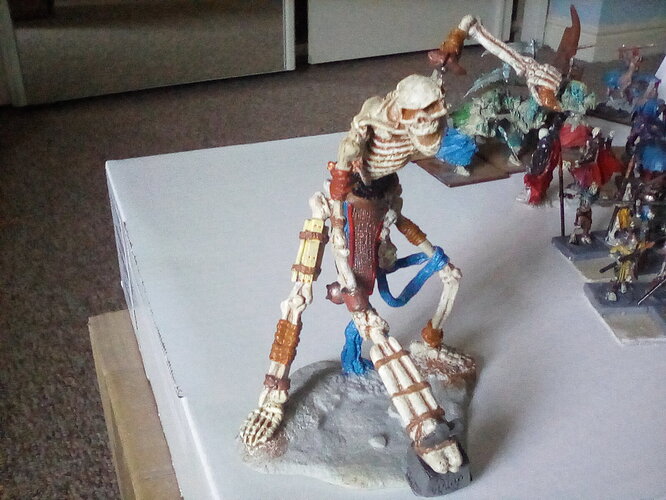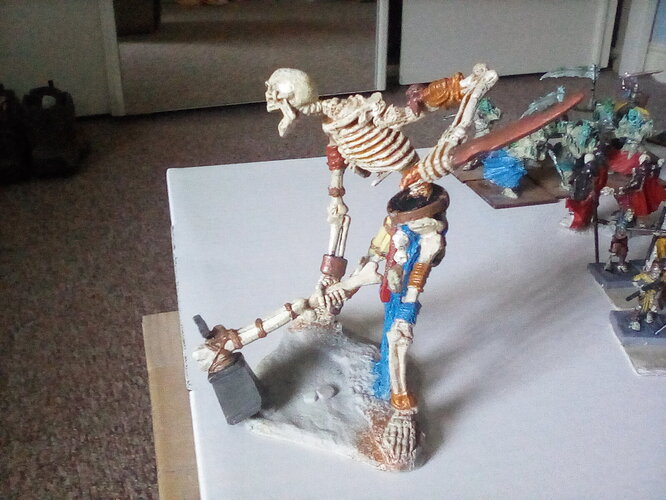 Painting the troll dude separately works as you can bend/heat the handlebars to fit afterward
The detail on this model is fantastic it looks like it would be enjoyable to paint.
Little spiders from the Nolzurs/pathfinder d&d range?
Yeah, it's got a lot of fun looking pieces, but nothing looks too overwhelming. I'm looking forward to trying.
Yes, those are D&D spiders.