Awesome! Thanks! I am going to save the photos for the next update

I love seeing everyone's work on here and recently decided to start a new army. I went with Varangur as I think they're a fair bit different to the Nightstalkers I already have. Got the first units done this month, two regiments of Mounted Sons

Working on some horse raiders next
Kernow the Mantic points dwarf! He's a better model than the website might have you believe!
I started work on my Monster March entry! (Also posted about it on my offsite blog)
Surprised me by not being too bad to put together!
I have assembled my Monster March entry;
to count as a horde of fiends becaue it fits so nicely on a large cavalry horde base.
Legs were boiled, rocks were arranged and mould lines were hunted!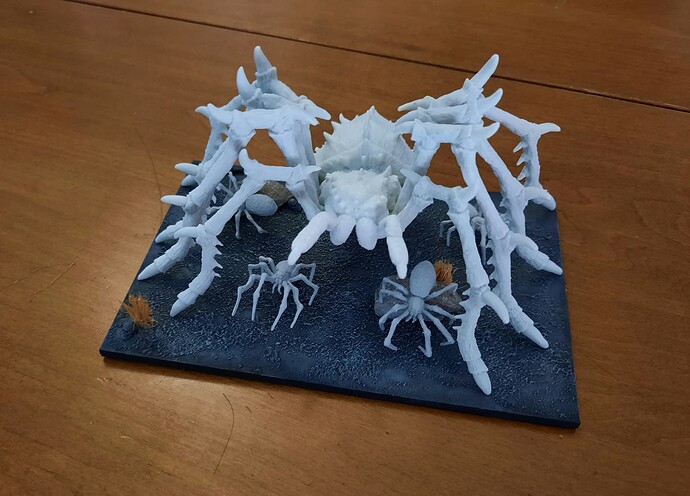 I'll throw my little hat into the ring this month for monster march i suppose, I got my bone giant i put up in my own showcase last month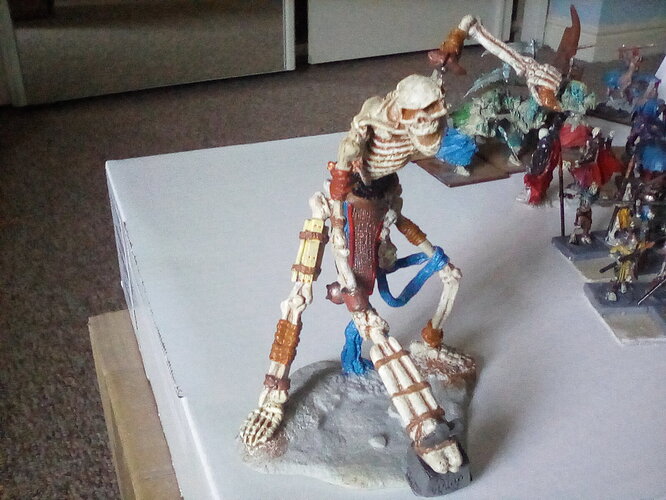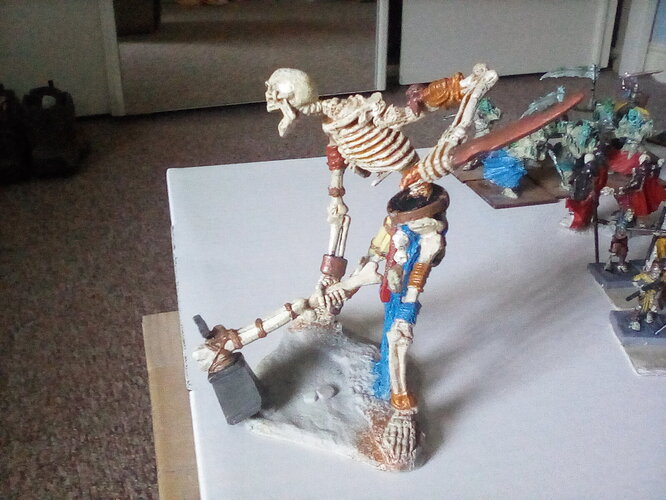 Painting the troll dude separately works as you can bend/heat the handlebars to fit afterward
The detail on this model is fantastic it looks like it would be enjoyable to paint.
Little spiders from the Nolzurs/pathfinder d&d range?
Yeah, it's got a lot of fun looking pieces, but nothing looks too overwhelming. I'm looking forward to trying.
Yes, those are D&D spiders.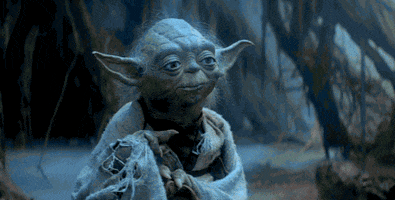 Hello!
Please, check the progress the participants of #MonsterMarch6 have made last week! Some really cool models and it is great to see more people joining as well!
Erm……they are monsters…in combat? Maybe…?

Beautiful! I would be more than happy to add you in the next update! What's next on your "to-paint" list? So that I can tell people what to wait for

lovely work as always, I've a plan to run 5 regiments of them for my own personal amusement
They're monsters of glory! Or something like that.
Nope they're not monsters, you're not fooling anyone you know the rules! shame! shame! shame! burn the heretic.
Seriously though that's lovely paintwork it's a great looking unit.