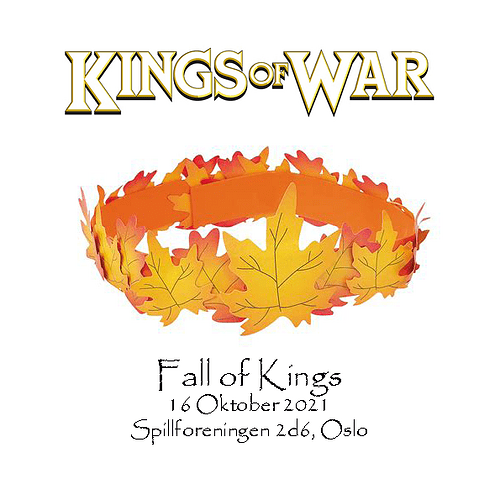 Singles tournament, 2d6 gaming club, Oslo
This is the main info page. Facebook event is only for publicity's sake.
Saturday October 16th, 11 am to 7 pm (see below for detailed schedule).
3 games, 2000 point lists.
Cost: NOK 1 for 2d6 members, otherwise NOK 100 (coffee is on the house) - VIPPS to my number, send me a message if you dont have it.
Register by paying!
Club members have first right to a spot, and can push the last signed up non-member out of the list (onto a waiting list) if we exceed max capacity.
Participants (max 16)
Detailed schedule
10:45 - Registration
11:00 - Game 1 (2hrs 15min)
13:15 - Lunch Break
14:00 - Game 2 (2 hrs)
16:00 - Short break
16:15 - Game 3 (2 hrs)
18:15 - Cleanup
18:30 - Award Ceremony