Here's my 3 kingdoms inspired Kingdoms of Men WIP. Also featuring other chinese mythical characters.
Generals on Winged Beasts and Mounted Captain. The dragons are dragon ball toys.

Zhuge Liang as Wizard on "Pegasus"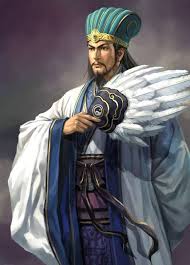 And had to include this cos the model is so cool. Sun Wukong (Monkey King) as Giant. It's actually a hand carved souvenir statue made from a type of off-white palm nut that is a substitute for ivory products.