so i finally got started on my army. i've got enough figures now for a 1000pt force, and my order of bases and basing material finally came in so i might as well get started. decided to build my first troop of sergeants. just playing around with basing positions, riders, horses, decoration, and base are all still separate. (and will be till i can paint them up). that is partly why some of them are tilted at weird angles on the horse.
when done they'll have big oval shields but i want to paint those seperate, since it'll make painting easier.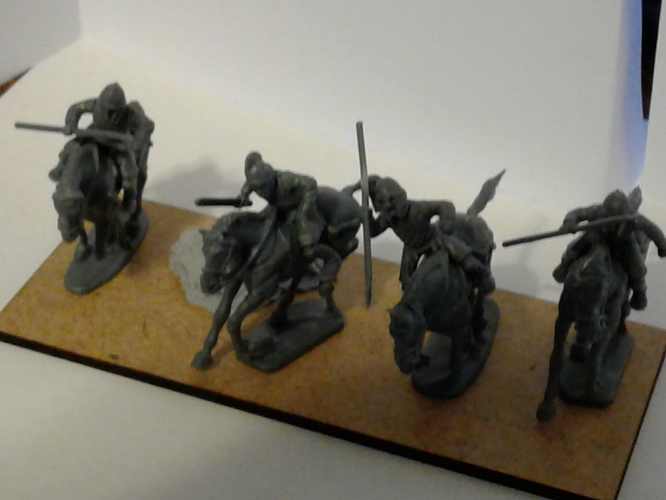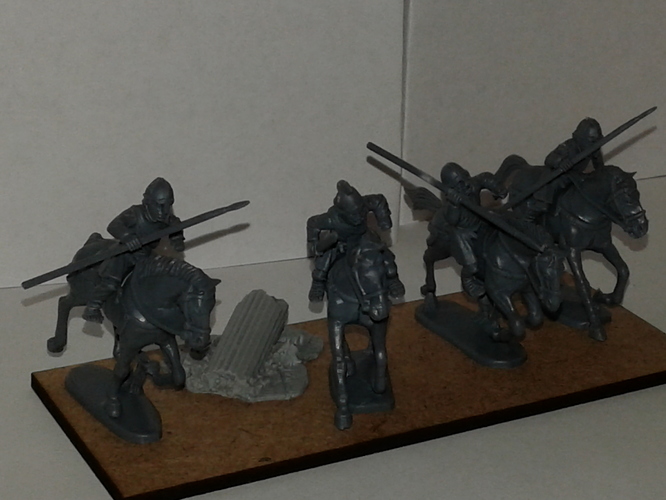 apologies for the pics… couldn't hook up my lamp, and all i have is my phone to work with.