This thread is a shameless re-post of my collection's photoshoot on dakkadakka and my own blog. As this is a KoW forum, I'd figure this has its place here.
Over the last decade I collected, painted and bought quite a few undead minis. Together, they are almost 10,000 points (not counting upgrades and/or magical items) under 2nd edition rules.
Here they are aranged on my gaming table:

On my blog, I've got many close-ups of the photoshoot; here's the link:
and a few of the pictures. (more on the blog) Enjoy!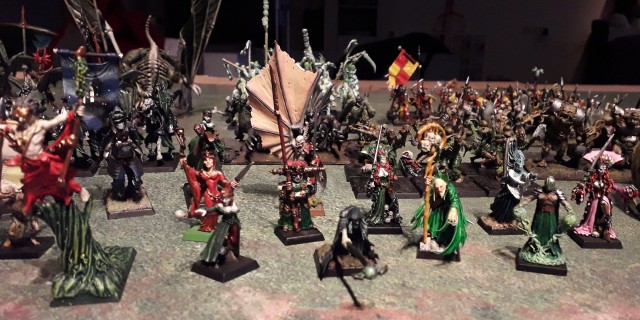 For those who would like to see my assorted army projects, there's a link for that one too:

It's almost completed. Just need a photoshoot of all my "main" armies' units which haven't been on the table all together for… like ever. Most of the more recent additions have been photographed, however. They just need to be reunited with their old-single based friends and put on the table all together.