Trying out the colour scheme first a abase layer of paint .
Sadly i messed up s bit with my primer coat, i used a really cheap paint which was so bad it looked like paint with sand init or something. Ruind a lot of the detail …ooh wel , lesson learned i guess.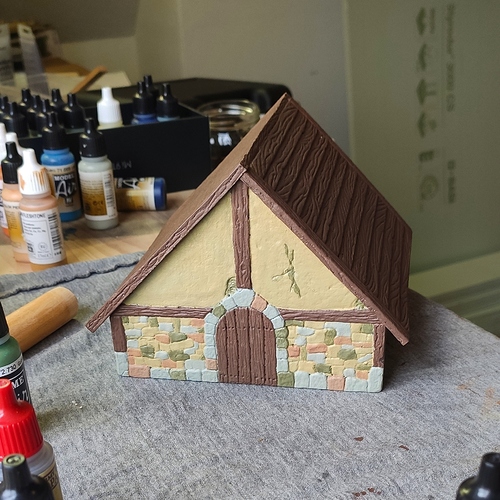 Update nr. 3 : One small step closer, can't sit very long because of my back so it's a bit of a slow build. Did
a wash and a bit of highlights/wet blending here and there. Gave the wood some under colour , i wil blend that together later on.