I figured I might as well do an army-presentation of all my armies. This time I will show you my Abyssal dwarfs. They have appeared in social media before but this time, thanks to the forum-format, I will be able to go a bit more into each of the units. Hopefully you will bear with me and take a look (maybe even a read)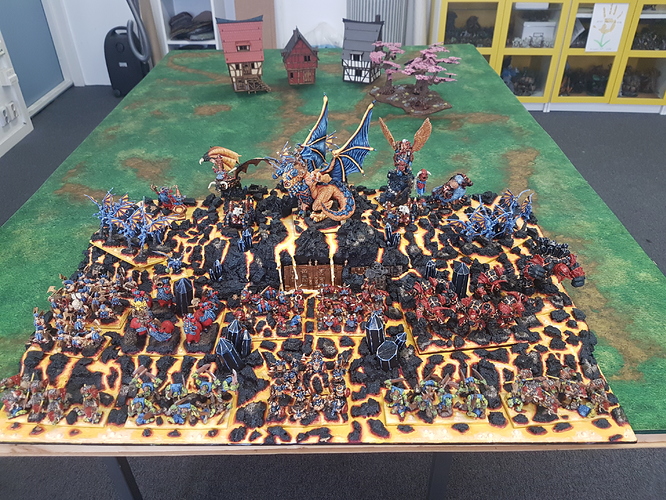 As you can see this is a lot of points on a single display board. The board is quite big and difficult to store properly. That being said, it was a fun and interesting build where I learned a lot about blue foam, cork, acrylic paint, and not least, my favorite material in the whole world: PVA-glue! All the lava is simply a bottle or two of glue poured and dried over time.
The next posts will present all the units on this board, and a couple more.