Seems to be painted Decimators, Blacksouls and a Mutated Mastiff? They look BAD ASS imo, from Mantic Open Day…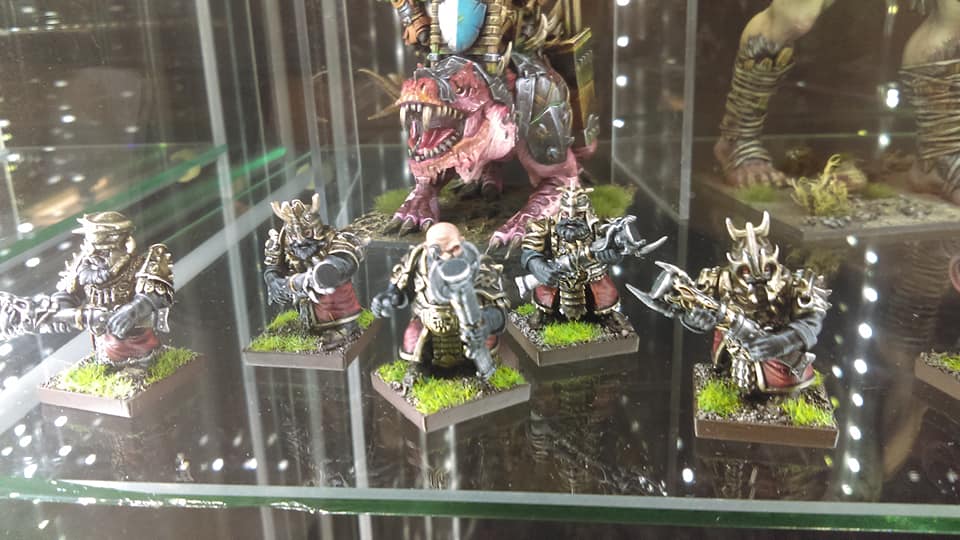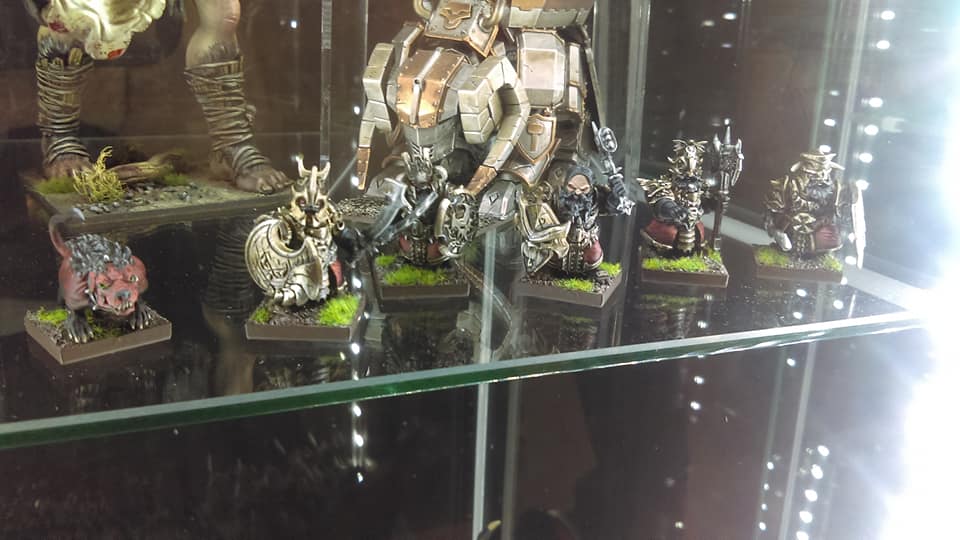 Oh my! Those do look very nice.
Really cool models indeed! Looking forward to their release

Not a fan of AD, but these are pretty damn cool.
Lots of new AD pre orders available at Wayland games…haven't seen these anywhere else before.
Hellfane / Grotesques / Blacksouls and Infernox
nom
Grots are weird, everything else rocks. What's the flaming brand critter? Is the big dwarf with the robot-claw Infernox? And the LOG with skull face and gun arm is a Charnox?
Yeah they are quite weird, but kinda like that they look gross


The flaming brand thing is apparently the Hexcaster…
Big dwarf guy is infernox, which i'm really excited about! And yeah, the LOG and gun is the charnox upgrade!
There's also the mobile rocket launcher upgrade for the decimators.
I'm just waiting for something to take for Throwing Mastiffs!
I guess that bug-thing is the Hexcaster?
Hexcaster … because it literally casts hex

(or weakness) Just noticing it has the Hellforged keyword too, so it really is a little construct wizard bot. I love it.
Mastiffs are on the sprue!
@Dave What, where?? with immortal guard?
News Blacksouls/Decimators Sprue.
I don't like the grotesques. I would put them in the Nightstalker army instead. And they look more like infantry than cavalry. I was hoping they would be like a bigger version of halfbreeds, something similar to dragon ogres from Warhammer.
The other stuff is really nice. I especially like the Hellfane though it looks like it's not going to fit on the base (the head is sticking out a lot).
Great to see all the older factions getting filled out with hard plastics, and without having to go to kickstarter, although I won't be going for these, I might be tempted by the goblins if I can get my northern alliance painted before they're out.
Every hard plastic since the KoW 2 KS (abyssals and FoN onwards) has been really great, hopefully in the long term every faction can get at least 4 kits. Would love to see some cavalry at some point.