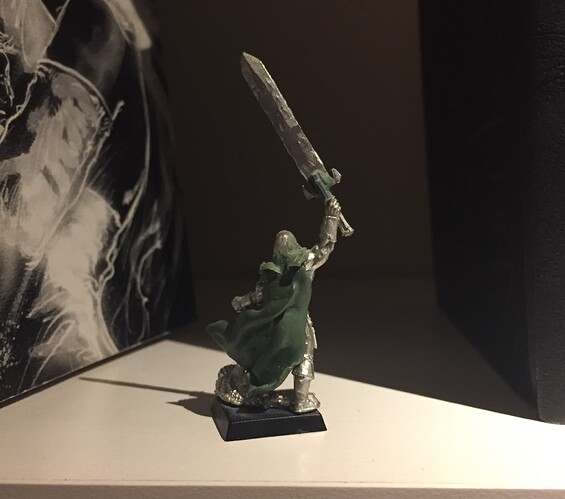 It's time, whispered a voice inside my head.
For the first time, in many many years I'm allowing the idea of pushing tiny figures around gain access to my mental faculties. Is THIS a good idea?.. or what about THIS!
ah, the familiar pleasure of pondering - the endless posibilities!
If things go according to my plan I'll participate in my first ever tournament of KoW in February next year. And I'll use this post to share random stuff related to it, leading up to the event, and ending with a summary of how it actually played out in real life.
As you can probably imagine I've got plenty of "very important" questions to ponder, ranging form trying to imagine how the game is actually played, to; if I got gw grypon riders, and I can now field Beast Cavalry in my Kingdom of Men list, how the hell would I toggle "flying On and Off"??? Visually I mean. My best solution so far is; I'm thinking that I could add a pegasuss rider as a centerpice to the unit, as a reminder, "something flying" is relevant to this particular unit XD And Id take this out if I went with tthe TC/Vicious build.
haha, would my solution be looked down upon, like lol; look at that noooob! haha, not that I'd mind too much, but prior notice won't hurt.

How did other Kingdom of men players solve this particular dilemma?
Oh, and yes, Hi! - this is my very first post.